"Once you begin using Dropbox, you become more and more indifferent to the..."
– Bill Gurley, Why Dropbox is Major Disruption (via christmasgorilla)
3 tags
How to Design a User Flow →
2 tags
5 tags
The Models We Use →
Extremely useful checklist when approaching a new project from a design (although a business perspective also works well) perspective.
1 tag
ROI Calculators →
Very useful/interesting ROI calculators (especially the Increased Conversion Rate and Decreased Drop-off rate ones)
5 tags
3 tags
2 tags
Why Siri will hopefully help make accessibility a... →
3 tags
Gifts for User Experience Geeks 2011 →
Comprehensive list of UX stuffs via @keeftango
3 tags
User Story Mapping →
Very enlightening presentation about User Story Mapping by Jeff Patton (via @belaybunny)
2 tags
4 tags
Page Trawler →
Quick n easy content auditing tool.
1 tag
2 tags
Strengthen Your Community with a Knowledge Sharing... →
3 tags
Steps in creating User Personas →
4 tags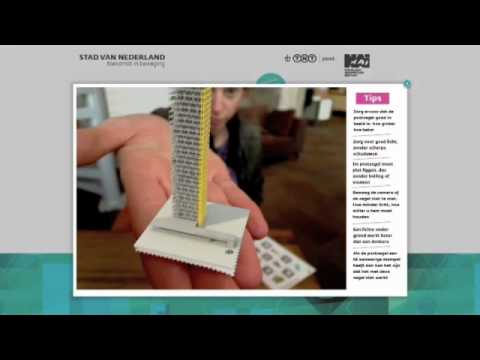 4 tags
2 tags
2 tags
Shoppers and in-store mobile browsing
rabbitagency: As a retailer, you spend a lot of time and money in deciding what products are sitting at eye level on the shelves, what potential impulse purchases appear just before the till and what point of sale material will entice shoppers to buy more. Chances are they won't be looking at any of that.   Why?  Because more and more shoppers have one eye on their smartphones. Read More
2 tags
5 tags
3 tags
4 tags
Anatomy of a UX Designer →
3 tags
guardian.co.uk history of the internet: BRILLIANT →
2 tags
1 tag
1 tag
What is a Content Strategy →
I'm having a research day today to bring me up to speed with tings. Read a number of good articles, linked to a few on twitter, here and my other tumblr. This is the latest. It's a short post about defining what a content strategy is. Below is a quote from the post (via Yahoo appa) Find:- making content accessible, available, discoverable Use:- the content is fit for purpose, high...
7 tags
3 tags
Agile UX (TheLadder.com) →
3 tags
6 tags
Questions to ask social media agencies →
Social Media Gurus: "Let's work together to stop people peddling shit" All good questions, but I really liked this one in particular: What if we disagree with your strategic approach? This one sounds smart too: Is your team media law trained? yodaniel: Handy checklist from a generally good website, with the strapline "Let's work together to stop people peddling shit".
3 tags
Workflows →
Nice workflow examples
3 tags
A List Apart: Articles: Strategic Content... →
This is a keeper. Great basis for a Content Development Stratgey and CMS selection process.
3 tags
3 tags
2 tags
Watch
Very interesting video on building a design brief (via this article from The Design Council)
2 tags
Where next for digital engagement? →
laurawhitehead: top post by mr briggs. Yes, point number 3 in particular could not be over stated!
3 tags
2 tags
What is Word Of Mouth infographic? →
Very nicely illustrated infographic created by 1000Heads explain how they see WOM.
6 tags
4 tags
3 tags
15 tags